SHABBAT CANDLE LIGHTING
Please note that although we daven Mincha on Friday at 17:30 and Kabbalat Shabbat at 18:00, Shabbat formally comes in by no later than 17:35 at which point all the laws of Shabbat come into effect for everyone. For women, this occurs immediately with the lighting of Shabbat candles, which this week is 17:17.
UPCOMING EVENTS

Sunday, 21th of July is the Fast of 17th Tammuz (Deferred).
Fast begins: 05:39

Fast ends: 17:55

Shacharit: 08:00

Mincha: 17:20
THREE WEEKS OF MOURNING

The Three Weeks from 17 Tammuz to 9 Av are known as "Bein HaMetzarim" (In the Straits) joy is decreased. One may not marry. While one may get engaged during this time, one may not hold an engagement party.

During this period we avoid buying or wearing new clothes or eating a new fruit so as not to be obliged to recite the Bracha "Shehecheyanu" - except when eating new fruit on Shabbat, or if the fruit will not be available after 9 Av. One does not shave or take haircuts during this period.

BOCHUR NIGHT

Bochur night, Come learn & earn, eat & meet, Wednesday, 31st of July @18:00, after Maariv at PHC with the Bochrim. 

Please RSVP by Monday, the 29th of July.

TISHA B'AV

Sunday, 11th of August, meet 09:00 (Shacharit at 08:00) at PHC, return by 13:00.  Transport arranged, 1st come, 1st served.  RSVP essential.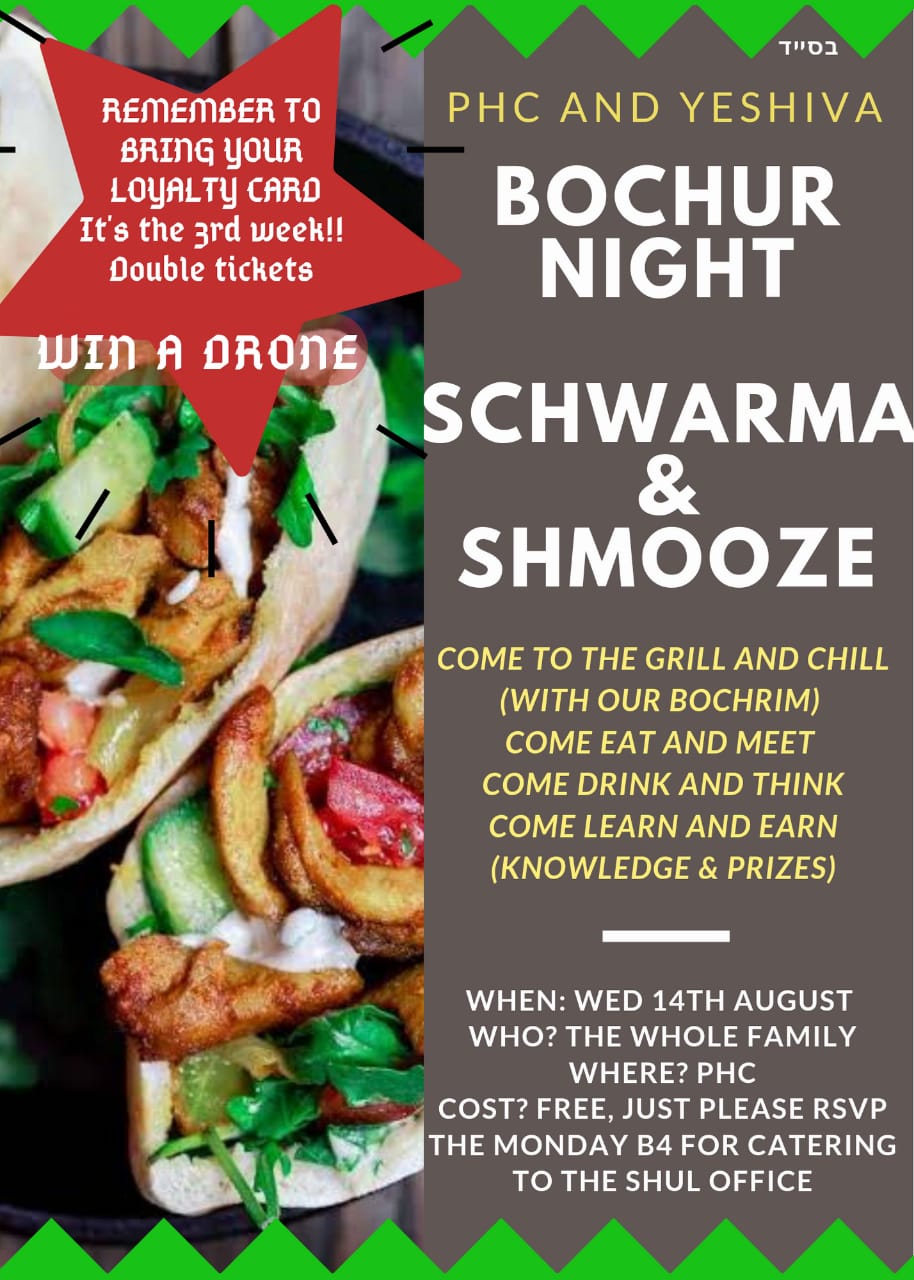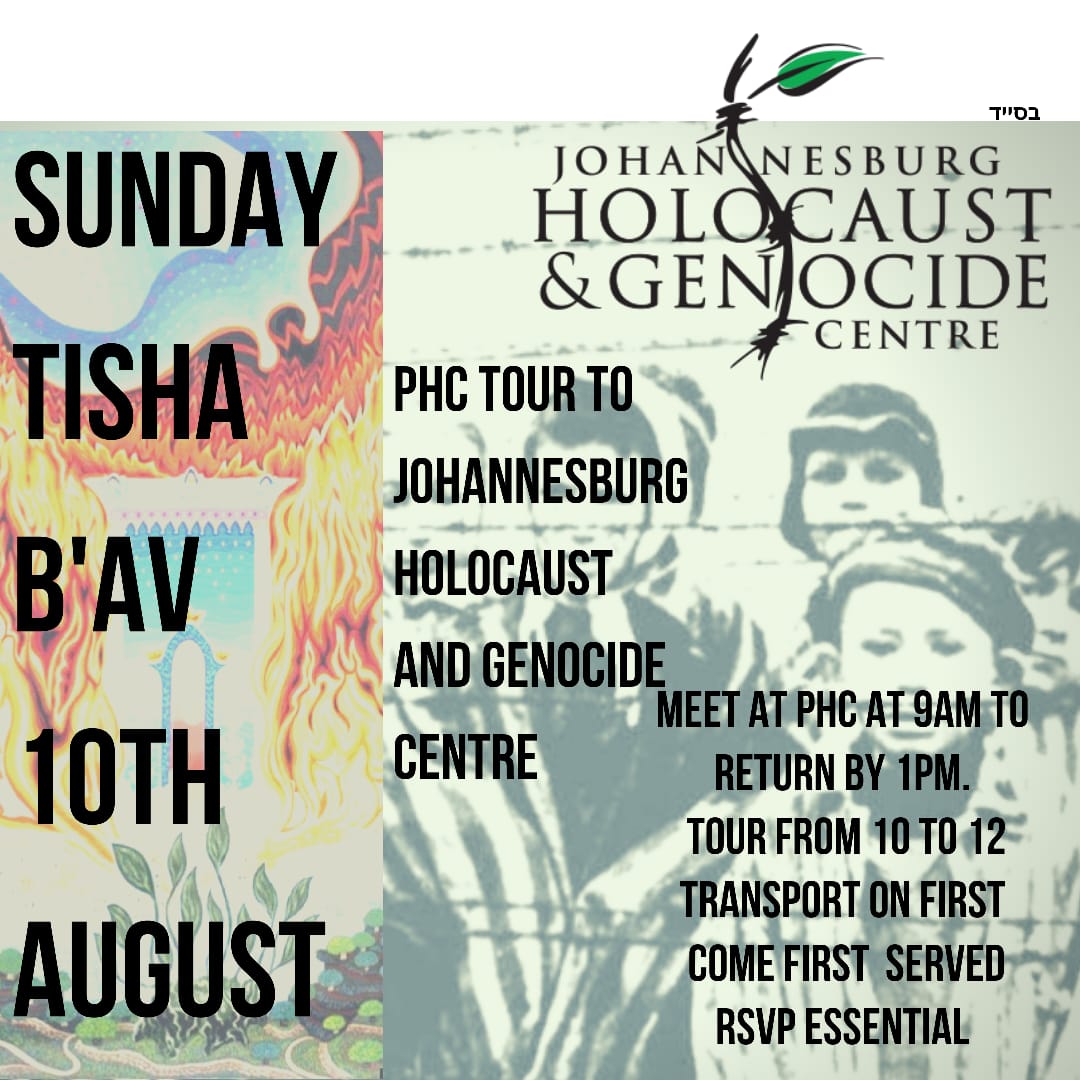 CLICK ON THE IMAGES TO ENLARGE